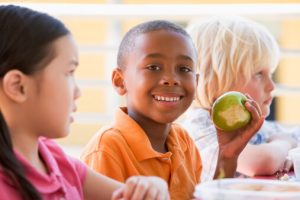 About 1 in 6 (17%) children in the United States is obese.
National Childhood Obesity Awareness Month during the month of September provides an opportunity to discuss and educate caregivers about this issue. Obesity is not always easy to solve, but with community help and parental guidance, we can greatly impact the health of our children!
Please take a minute to click the link below to learn more how you as a parent or guardian can help control you child's weight gain and prevent health issues in the future.  There are great ideas and tools provided!
https://www.cdc.gov/healthyweight/children/index.html
Content source: CDC